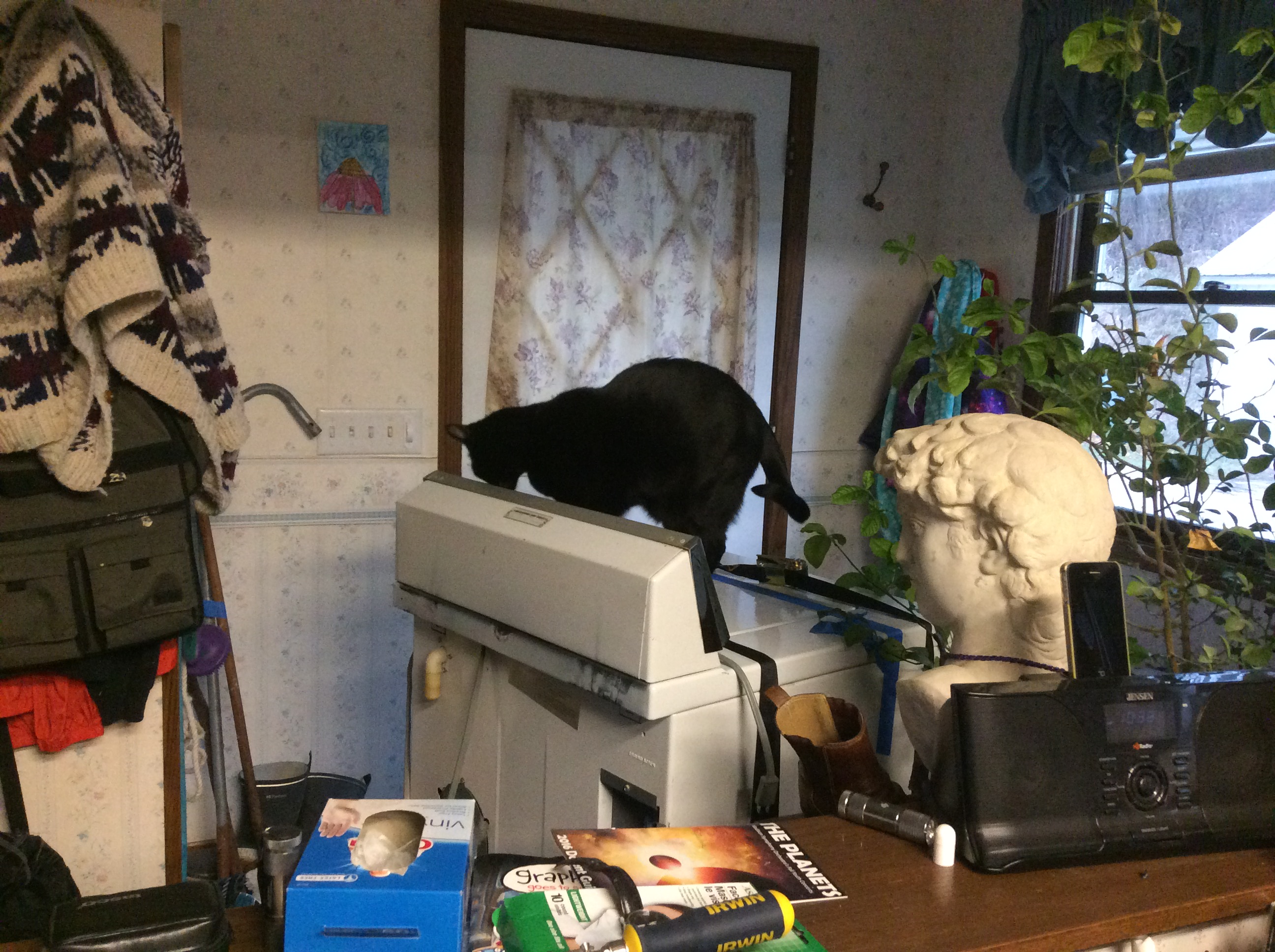 Today, I am thankful that no one is coming to our house for Thanksgiving. There is a washing machine in the foyer.
I could tell you how it got there, but let's just say Grenix put it there. 
Bad kitty, moving the washing machine to the doorway. No turkey gizzards for you!