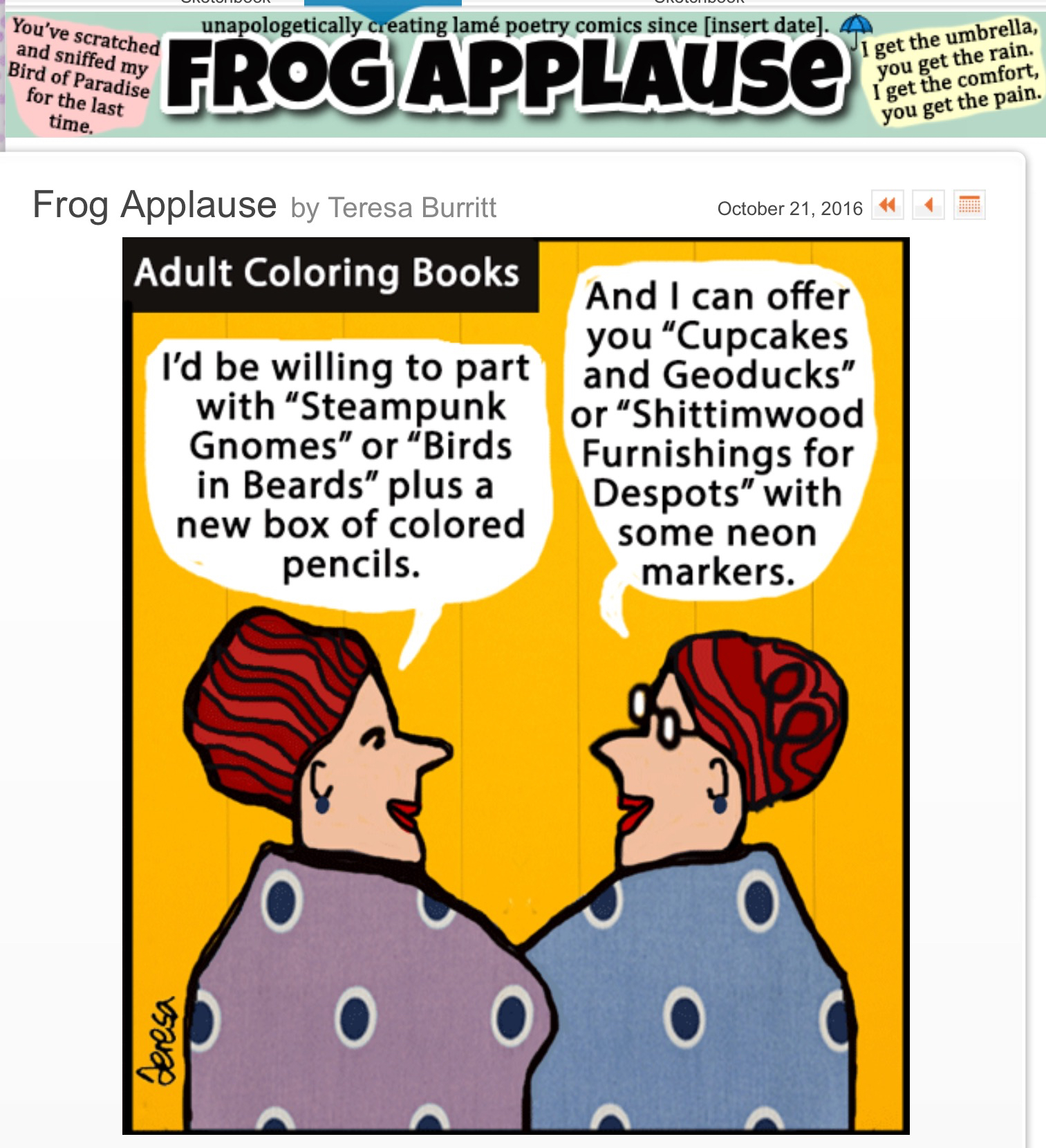 Goodreads has contests out to give away one copy of all of my coloring books. Deadline: Midnight, November 16, 2016. (That's today!)
First, enter to win the haunting drawings and haiku poetry of Coloring Inside the Dreams:
Then, enter to win the silliest thing you've ever experienced:
And finally, sign up to win a fantasy trip to Cloud County, where fairies make magical music:
Good luck!